Fairy tale: City of small steps - Cēsis
ZERO WASTE CITY - GIGANT COLORING POSTER FOR YOU Color and listen to a fairy tale!
Why is it SO exciting to work with a GIANT coloring poster?
The poster is SO big that the whole family can color at the same time.
The exciting story will allow you to learn important values of life through a game of coloring.
Time with family evenings will be adorned with different colors of the small steps fairy tale.
Devoting yourself to this activity will allow you to calm down while developing your ability to concentrate.
Your family household will also have a colorful story, size 100x70.7cm, which will perfectly complement your interior.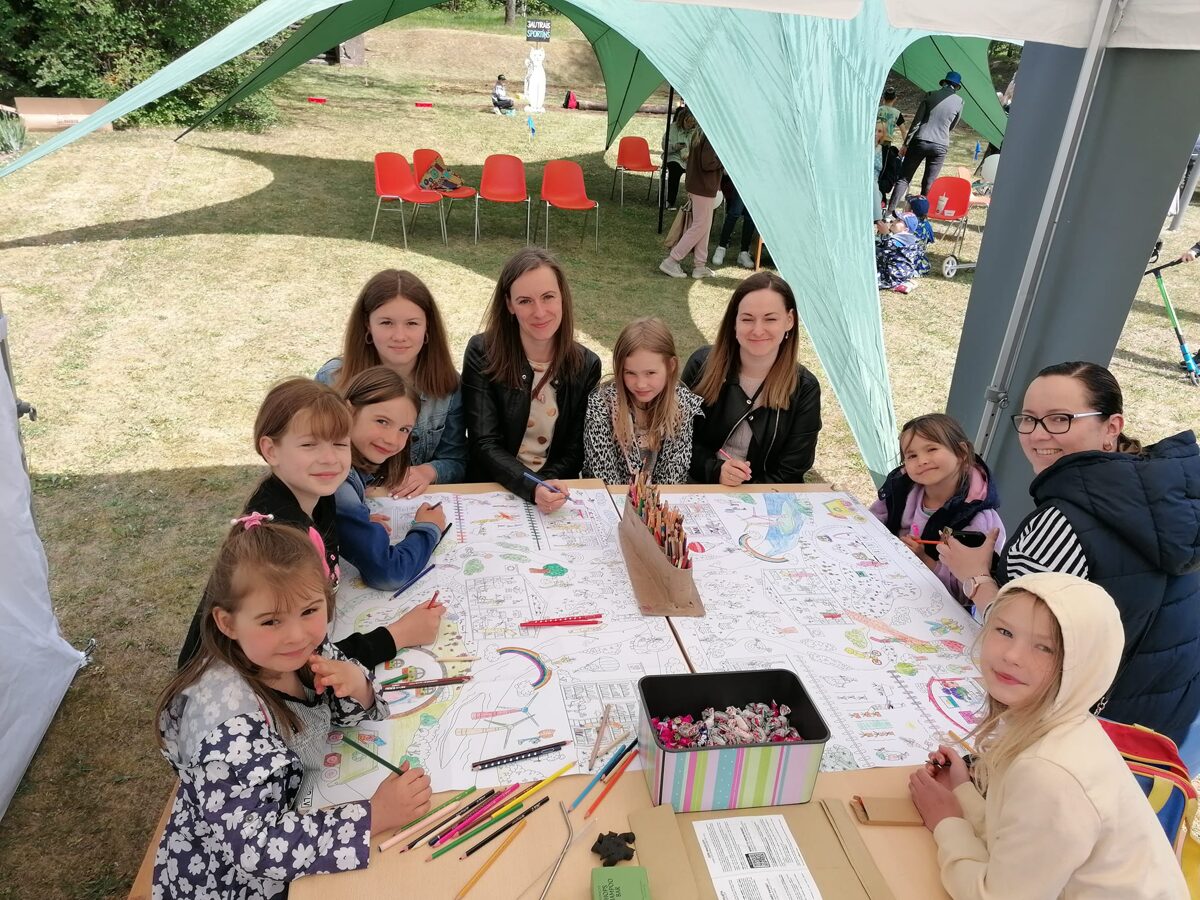 Explore a world where we live more sustainably, from recycling to repairing to exchanging. Embark on a journey in zero waste city with the zero waste family.
Explore the 5 steps of a zero-waste lifestyle, the metal straw family will accompany you in the journey where you will explore simple and easy ways to reduce your carbon environmental footprint.
This poster also has an associated audio story available in English:

Discuss with your children how you can change and adapt your habits for a better future, as we do not inherit the land from our ancestors, but borrow it from our Children. With all of us doing small steps we can go far together.
Silva Lipane is one of Latvias emerging illustrator, who with her unique style loves to turn children's stories and characters into visual images. On a canvas she is able to bring to life the wildest ideas and dreams.
SUSTAINABILITY OFFER FOR YOUR CLIENTS AND COOPERATION PARTNERS!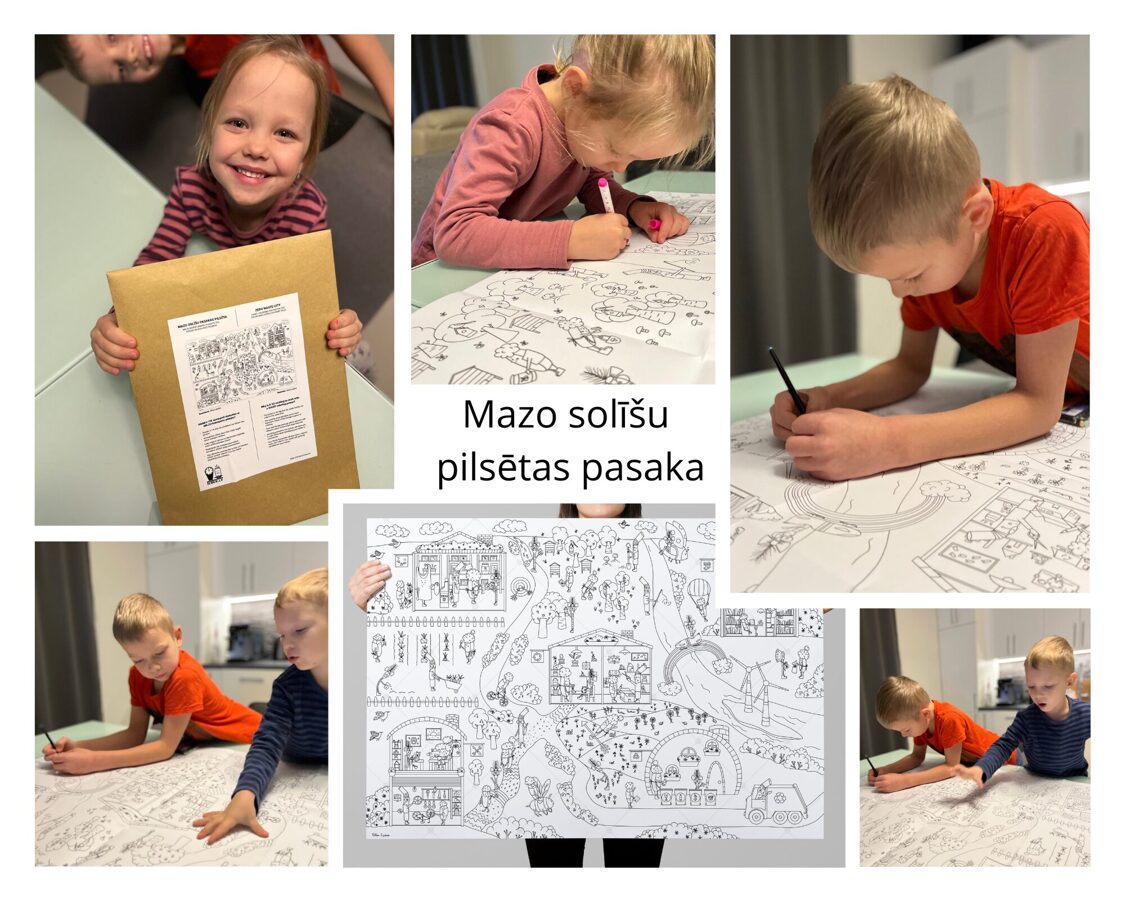 Our goal is to make the daily life of families better, making it sustainable by taking small steps.
Our offer to your company:
Opportunity to promote the company's positive recognition, to be a good example and inspire others - the opportunity for families to learn about solving environmental problems, conscious decision-making, goal setting and other fundamental skills. (get a valuable gift with your company's logo on the package)
Opportunity to save resources that you invest in the development of a valuable offer for clients and cooperation partners - support for the creation of a more exciting educational process in which families learn by doing. (everything has already been prepared and packed, all you have to do is mark it with your company's logo)
Opportunity to strengthen cooperation ties with existing and future clients, cooperation partners - the opportunity to take part in the creation of the further Fairy Tales of Little Steps (Mazo solīšu pasakas) and the creation of educational materials, passing on the company's values through them. (we create the next stories together, including the specifics of your industry)
Invest in the future with a Giant colouring poster that expresses the options of taking small steps today to save the environment and your financial resources on a daily basis. Use it as a gift for cooperation partners, employees and clients in a personalised envelope with your company's logo.
The size of the colouring poster is 100 x 70.7 cm. You will receive it folded, size 25 x 23.5 cm and placed in an envelope. Choose a giant colouring joy for your loved ones, which was created in Cēsis and intended for children from 3+.
I would like to buy my Giant coloring poster
Share your feelings by recording them in a photo or video (Facebook, Instagram, Tiktok #atsauksmeieberlv @ieberlv) or in writing (WhatsApp or Telegram +37128804545), e-mail: [email protected]
Your feedback can be heard by someone who really needs it, so it is essential to include the most important - your feelings and the usage of the poster with the 3 main points:
How did you feel when ordering, describe what it was like to find what you needed?
What surprised and pleased you?
To whom and why would you recommend this opportunity to buy the Giant coloring poster www.ieber.lv?
We believe that everything will work out for you.

Every month we will collect the reviewers and our favourites will receive a surprise.

Best regards: IEBER.LV Team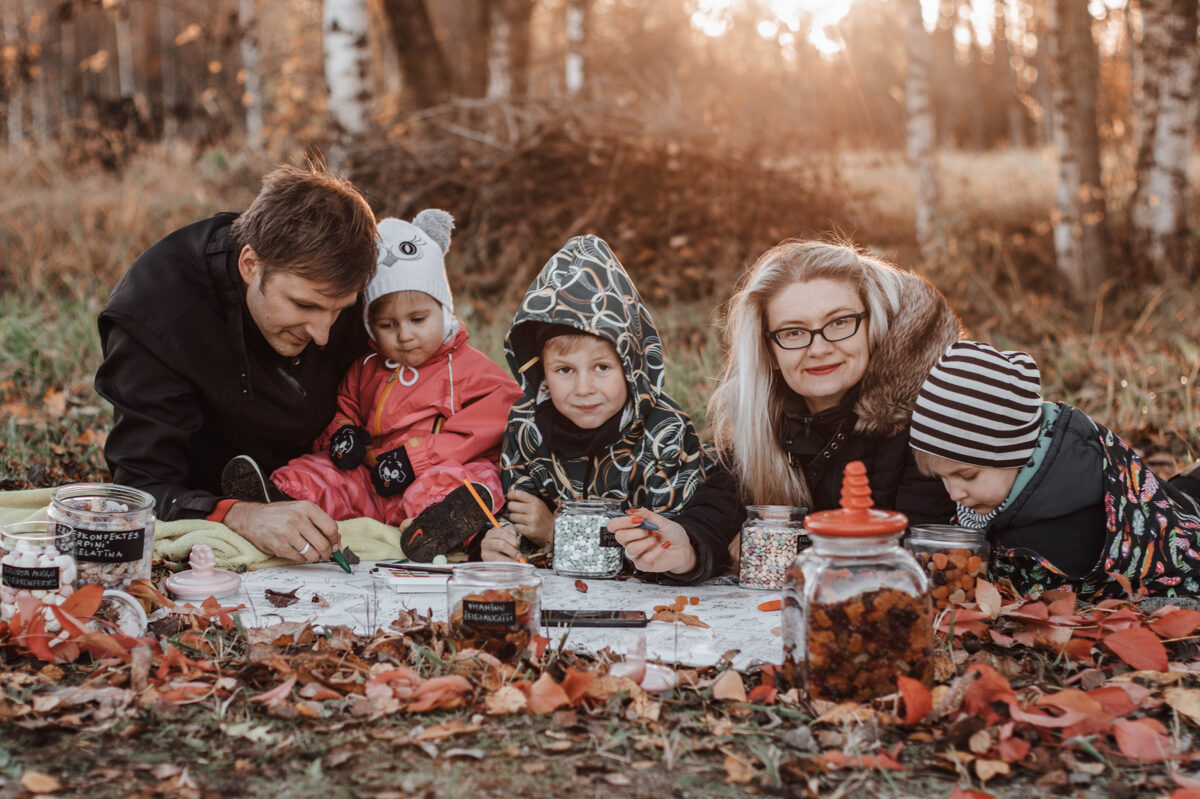 No comments
Leave a reply